Hakuba Natural Hot Spring ~ Nagomi no Yu - Relaxing Onsen ~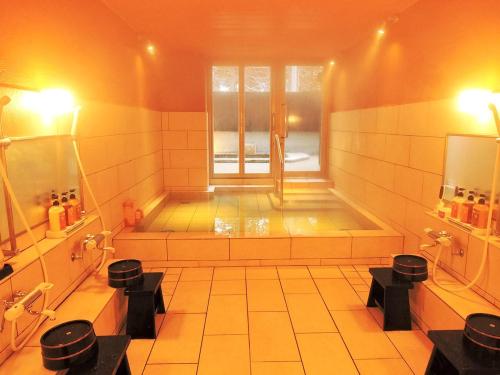 Recover Your Body from the Activities!
Hakuba supplies natural hot spring at public bath area. The water flowing directly from the hot spring source "Himekawa". The spring contains
sodium, mineral and chloride, these said to be good for healing the skin and fatigue recovery.

opening hours 15:00 ~ 22:00 , 6:00 ~ 10:00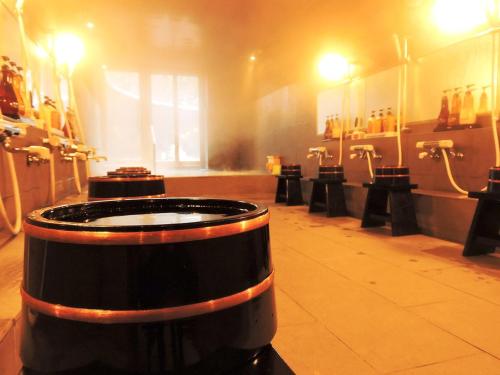 How to Enjoy the Hot Spring
Please drink a lot of water before you go.
Rinse your body with hot water from the bath or tap water before entering the bath.
If it is relaxing if you stretch your body in the bath as well.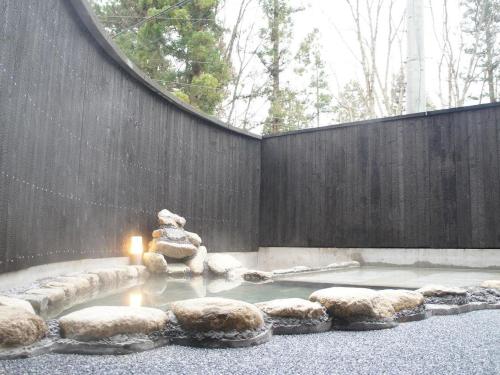 Open-Air Bath "Rotenburo"
An open-air bath is called rotenburo. You can enjoy bathing with the pleasant breeze blowing over the hot water surface.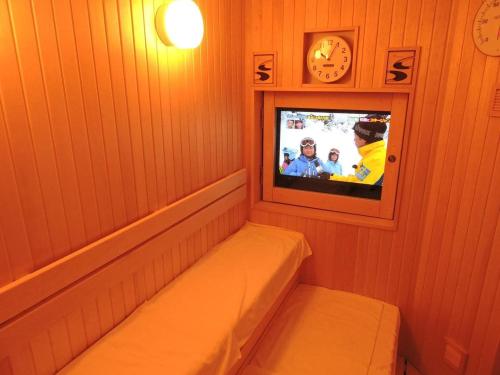 Sauna
It improves blood circulation and detox for your body.
This open-air bath call "Neyu", meaning you can soak your body as you laying down.